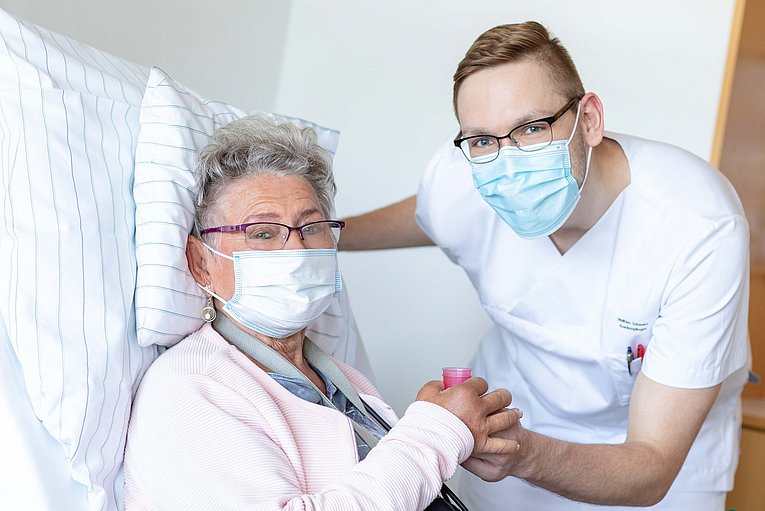 Together. Human. Trustworthy.
The Department of Medicine 3 includes an interdisciplinary ward with 21 beds to provide round-the-clock care for patients with rheumatic inflammatory and autoimmune diseases and infections.
Together, our medical staff and nursing staff make the stay with us as pleasant as possible. The comprehensive in-patient treatment enables individually tailored and targeted therapies to be started quickly, so that our patients achieve an improved quality of life.

As part of the German Centre for Immunotherapy (DZI), we have access to all internal diagnostic and therapeutic options, so that the most severe courses of the disease can be avoided.