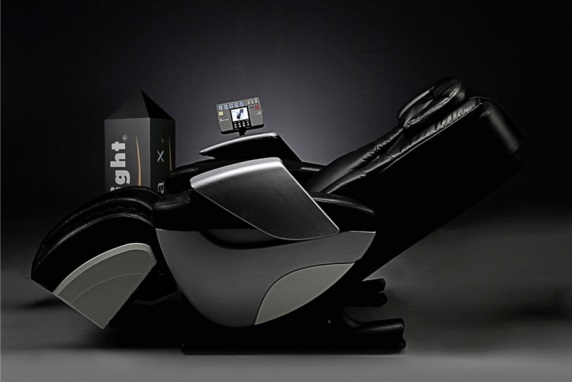 Relaxation offer for employees
How does the brainLight® relaxation system work ?
Select the desired program from a variety of programs, put on the headphones and prepare the visualization glasses. You simply let go and experience a new form of physical and mental relaxation.
The light effects of the glasses are accompanied by beautiful, relaxing music, with or without a speech accompaniment, while you are pleasantly massaged by a Shiatsu massage chair. During the application, after a short acclimatisation, you will feel calm and deeply relaxed within a few minutes.
You can choose between different programs of 10, 20 or 40 minutes. The price for 10 minutes is 2 €.
Program selection
Opening hours:
Mon - Thu from 07:30 - 16.00, Fri from 07:30 - 15.00
You can book appointments yourself in our appointment calendar.
To book an appointment: booking appointment
Please keep in mind that only 1 - and 2 € - coins can be inserted! Please make sure you keep to the agreed dates or cancel in good time if you are unable to keep an appointment.
If you have any questions, please contact us:
Michael Pappa
Phone: 09131 85-33899
e-mail: med3-physther@uk-erlangen.de